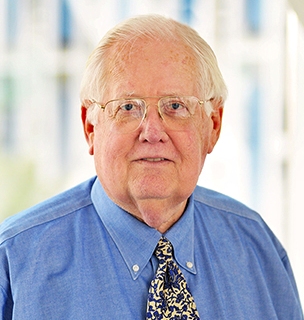 There is an enormous number of astounding scientists, who have made their mark in science. Very few of them also serve as a true mentor, ready to provide a helping hand to young researchers, especially those in developing countries, who must constantly struggle to remain optimistic. Professor David Y. Graham is one of these rare characters.
He received his undergraduate degree from the University of Notre Dame in South Bend, Indiana, his M.D. degree with honor from Baylor College of Medicine in 1966, and is board-certified in Medicine and Gastroenterology. He is currently a staff physician at the Michael E. DeBakey VA Medical Center and a professor in the Departments of Medicine and Molecular Virology and Microbiology at Baylor College of Medicine, in Houston, Texas. His first research paper was published in 1967. Since then, his research interests have varied widely, but have generally been focused on the acid-peptic diseases and the role of infectious agents in gastrointestinal disorders. He has also been interested in the exocrine pancreatic insufficiency and his first paper on this subject (as a single-authored paper) was published in the New England Journal of Medicine in 1977
[1]
. His latest paper on this topic was published in 2016
[2]
. His interest in the possible infectious etiology of inflammatory bowel disease took him into the area of viral gastroenteritis, where he, working with Dr. Mary K. Estes, made major advances in both rotavirus and norovirus gastroenteritis, including the recent report of finally being able to cultivate the previously uncultivable noroviruses
in vitro
[3]
. He has continued his work on the infectious cause of Crohn's disease and is currently the lead investigator on a multicenter trial of antimicrobials to treat
Mycobacterium paratuberculosis
in Crohn's patients...